Master Industrial Machinery & Commercial Equipment Appraisers
---
Pacific Machine & Equipment Appraisal is a Southern California & Arizona industrial machinery and commercial equipment appraiser, specializing in manufacturing, logistics, construction & technology. We provide valuations for all levels of production from the individual asset to line, plant and enterprise level valuations. As an SBA qualified business valuation appraiser, Pacific offers company valuations along with a full range of valuation-based consulting services including business sale consulting.
Pacific is a recognized commercial banking, public accounting and SBA resource. With seasoned valuation and research professionals, we provides owners and stakeholders with authoritative, certified and independent opinions of value, fully USPAP compliant reporting and outstanding valuation-based consulting services.
Manufacturing Machinery & Equipment Valuation Appraisal
Pacific offers master level Certified Machinery & Equipment Appraisals for most industrial classes of Property, Plant & Equipment (PP&E) including 1) automotive & electronics manufacturing, 2) metal, rubber & plastic product fabrication, 3) furniture & wood products, 4) apparel and textile products, and 5) petro-chemical products.
Transportation & Logistics Equipment Valuation Appraisal
Pacific is a transportation asset and fleet specialist, providing both desktop appraisals and unrestricted appraisals based physical inspection, condition assessment, verification and photography. Our fleet appraisals are fully qualified for financial reporting, IRS and SBA purposes as wells as insurance and litigation. Sub-specialties include Commercial Trucking (Semi Trucks, Tractors & Trailers) & Rolling Stock Valuation Appraisal and Port, Rail and Warehouse Cargo Handling Equipment Valuation Appraisal.
Pacific provides master level certified appraisals on all construction, concrete & ready mix, mining and quarrying assets, including both plant (non-licensed yard & site assets (crushers, cranes, excavators, loaders, drilling rigs, graders, paving, etc) as well as licensed mobile assets cement and dump trucks, utility vehicles.

The appraisal of a company software libraries as well as an internet platform require an uncommon kind of expertise that Pacific offers. Not only does it require a technical expertise in cost and market approaches related to digital assets, but often the income approach is required as well. Few equipment appraisers and training and experience in income analysis, and few business appraisers are truly qualified equipment appraisers. Pacific is both - as an accredited business valuation appraiser and machinery & equipment appraiser.
Pacific MEA offers company level business valuations that are Small Business Administration qualified business valuation appraisals for that are fully comply with meet USPAP standards 9 and 10 for business appraisal development and report writing This qualifies our business valuations for for the IRS, federal, state and local courts as well all federally related financing. Whether your project involves a business or equipment loan, Pacific can provide all valuation services required the get it done.
---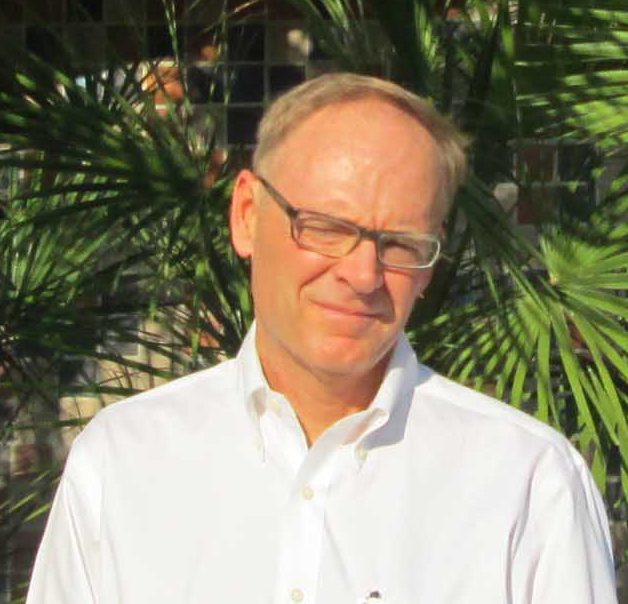 Director, Senior Appraiser, Principal
Grant E. Estep, MBA, MCMEA, BCA, AM
Pacific MEA is directed by senior appraiser and principal, Grant E. Estep, MBA, MCMEA, BCA, AM. His experience includes valuation appraisals for tax, finance, sale, insurance and litigation purposes. He has earned a Master Certified Machinery/Equipment Appraiser (MCMEA) designation from the NEBB Institute, an Accredited Member (AM) designation from the American Society of Appraisers, and a Business Certified Appraiser (BCA) designation which is recognized by the Small Business Administration.
Accredited Member, Machinery & Technical Specialties
American Society of Appraisers

Master Certified Machinery & Equipment Appraiser
NEBB Institute
Business Certified Appraiser (BCA)
International Society of Business Appraisers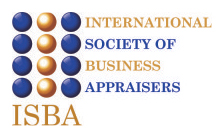 A Local Southern California & Arizona Machinery & Equipment Appraiser
Pacific Machine & Equipment Appraisal has its main office in Los Angeles and a regional office in Phoenix with local network appraisers all across southern California and Arizona. We service every city and locale in Southern California including Long Beach/San Pedro, Pasadena, Burbank, Glendale, Ventura, Oxnard, Thousand Oaks, Irvine, Huntington Beach, Santa Ana, Orange, Anaheim, Ontario, San Bernardino, Riverside, San Diego, El Cajon, Chula Vista and Carlsbad. In Arizona we serve Phoenix, Mesa, Tempe, Scottsdale, Chandler, Glendale, Tucson, Flagstaff, Prescott and Yuma.
As an accredited member of the NEBB Institute, the nation's leading machinery & equipment appraisal trade organization and the International Society of Business Appraisers, we are part of an international network of machinery & equipment appraisers, giving us local boots-on-the-ground inspectors in in all 50 states and in many international locations. This gives us the ability to provide USPAP qualified Appraisal Reports based on physical inspections all across the country and around the world.
---